The Los Angeles-based FX series "Sons of Anarchy" contains many iconic moments and even more memorable motorcycles. Many of you may wonder what Charlie Hunnam's character, Jax, rides in the show. The show has many awesome bikes, but his is one of the coolest bikes owned throughout the seasons of "Sons of Anarchy."
Jax rides a 2003 Harley-Davidson Dyna-Glide Super Glide Sport. Despite their uniformity, his bike is one of the most unique pieces displayed on the show. It's a beast model from Harley which offers the power of a big bike, matched with precise handling.
The Harley Davidson Dyna Super Glide Sport at a Glance
The 2003 Harley-Davidson model sported aesthetics and power while still delivering control. It fares well for those who love aggressive riding, but it still has maneuverability that allows you to navigate curves and twists. It is as powerful as it is beautiful, making it a deserving motorcycle for "Sons of Anarchy's" main character.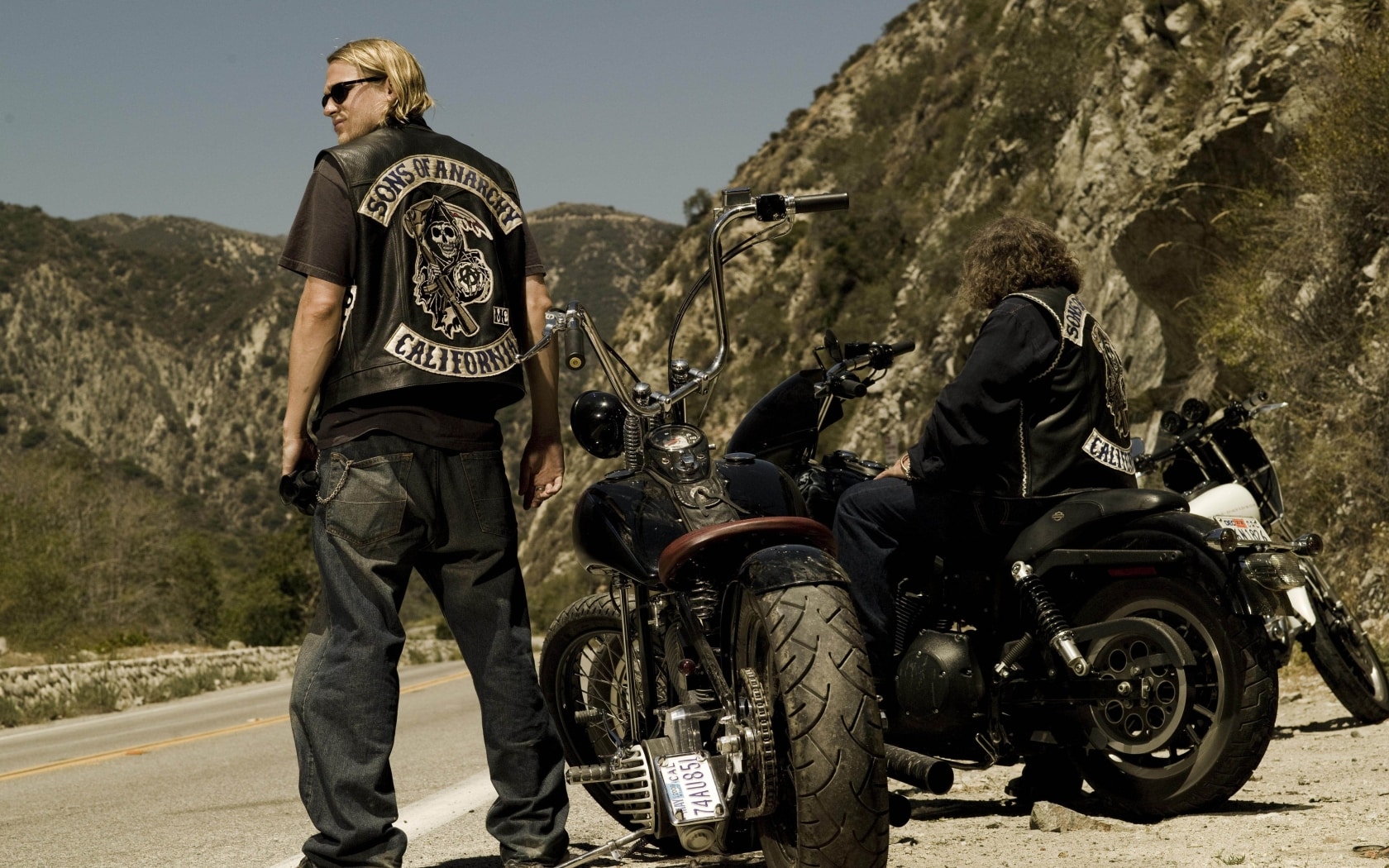 The 1971 Super Glide was one of the first Harley-Davidson factory custom bikes, kickstarting the popular FX series. It blended the big twin cam bike chassis the brand was known for with the front end of their Sportster series. Because of its customizability, you'll find different types of front ends and trims used by these models.
Some of the unique pieces included in Jax's Super Glide is the detailed graphic of the reaper at the gas tank. It also sports custom handlebars and a smaller front fairing than other bikes. One of the coolest things about it is its monstrous sounds, matching its badass look.
Vivid black was one of its most popular colors during its release, but there were also other options. These were:
Gunmetal pearl
White pearl
Luxury rich red pearl
Luxury blue pearl
The other color finishes make it look like a blast from the past. Vivid black remains a timeless option — and a popular one for motorcycle enthusiasts.
The History of the Super Glides
The inspiration for the Super Glide came when Willie Davidson discovered a trend with their recent motorcycle sales. People loved Harleys, and a lot of enthusiasts bought their bikes. However, they wanted to add features and customization that the factory didn't offer.
As such, many of these bikers would seek out other options to customize their rides, exchanging parts to get what they wanted.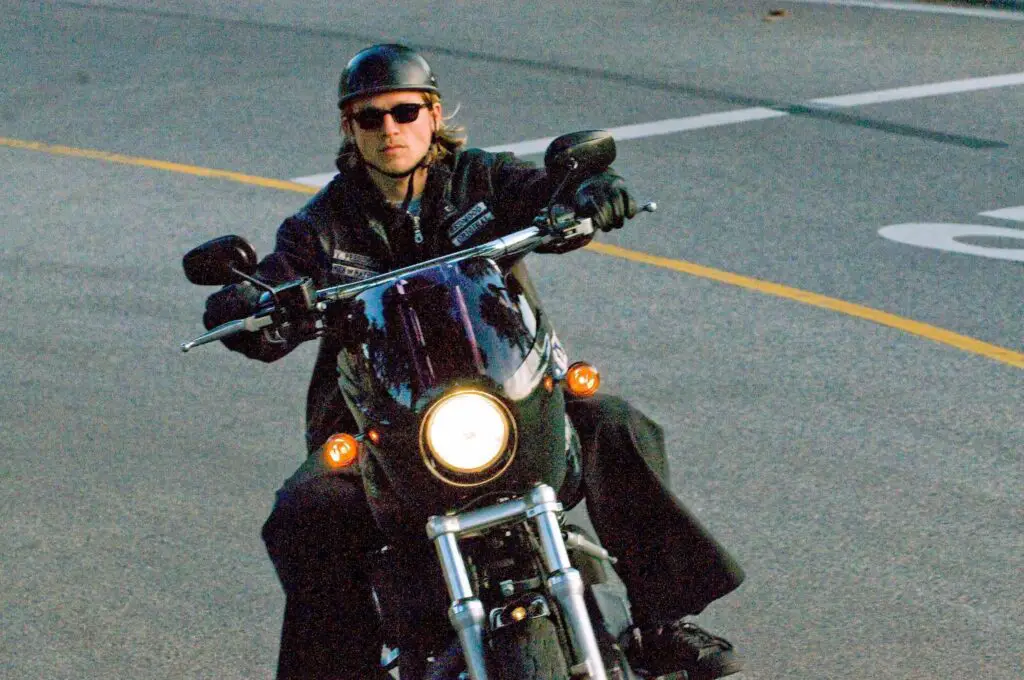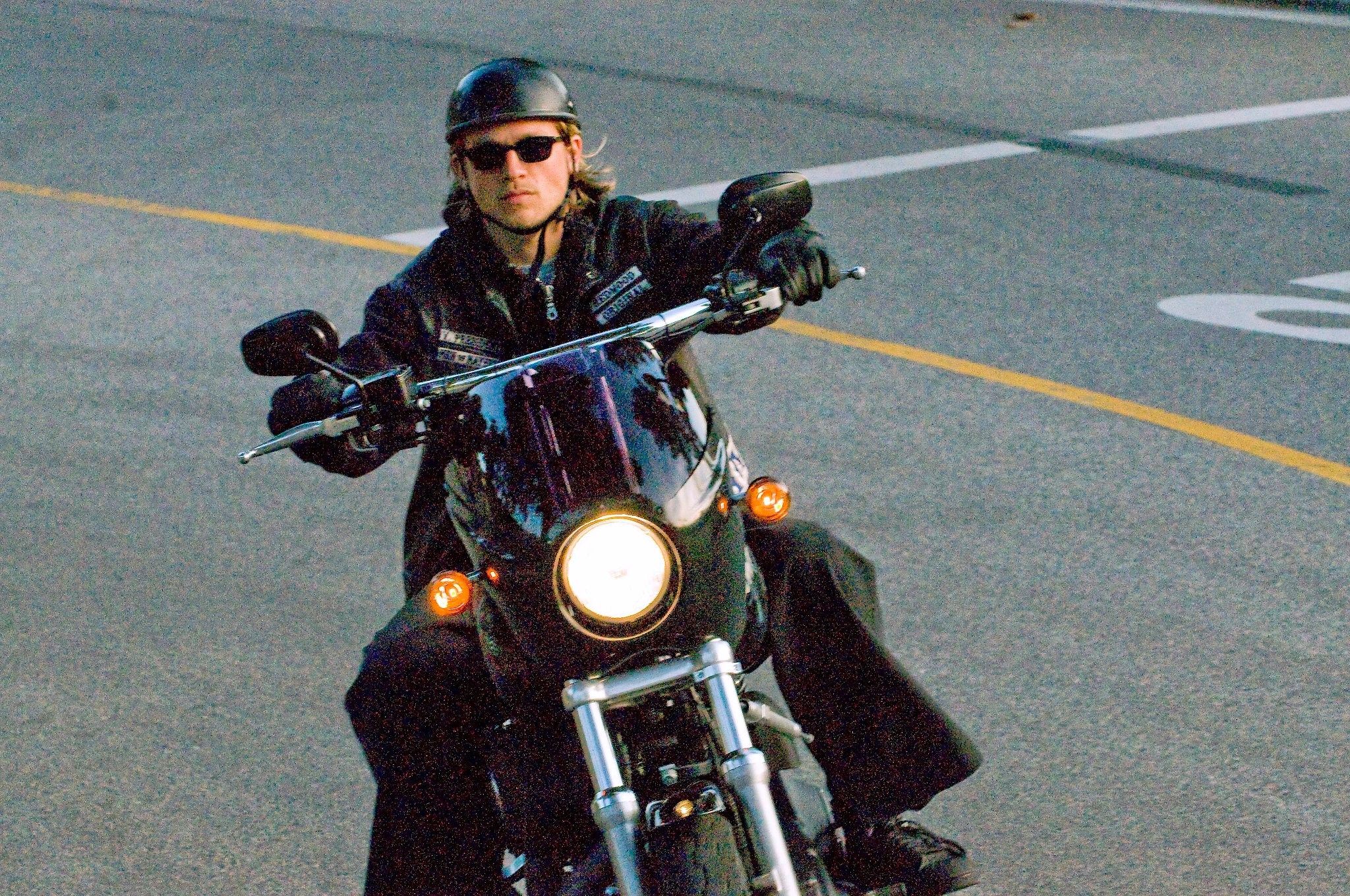 Willie began designing this type of bike, taking pieces from the FLH Electra Glide and XLH Sportster. This eventually led to the Factory Experimental or FX chassis.
Continuing his experimentation, he got engine accessories from the FLH but grabbed other parts from the XLH. Once combined, he created custom handlebars and a hardtail frame for the FX Super Glide.
The first model was released in 1971 and set the trend for what would become a staple feature among many of Harley's future models.
Despite being the first customized bike of its kind, the 1971 Super Glide did not sell well. 
Many skipped it because the boattail feature didn't look good, and Harley later dropped that type of design. Over time, the style of these 1970s bikes became a classic, leading to increased sales.
However, Harley did not produce very many because there was very little demand during that decade. As such, some of the rarest and most expensive Harleys come from the FX line.
This includes the Confederate Edition, which only had 228 units made. Many of the 1970 versions are sought-after collectible pieces, especially if they are in pristine condition.
Where Can I Get a 2003 Dyna-Glide Super Sport?
The Dyna-Glide Super Sport is a model that's 20 years old, meaning they're harder to find. The "Sons of Anarchy" motorcycle club also caused an increase in demand which further drove up the price of this classic. 
The most common avenue would be to find a physical or online retailer to check if they have a model in stock. 
Most of the 2003 Dyna-Glide Super Sport bikes are second-hand, and the condition will vary depending on their previous care. Slightly used and good-condition bikes usually demand a price of $7,000 or higher. You can find models for significantly lower prices, but they may not be in pristine condition.
You can buy one for $4,000 or $5,000, but they may need a bit of work before you can get them in good running condition.
In the end, you might spend more than expected because the bike has various issues and parts to replace.
Remember that the models for sale don't exactly look like Jax's bikes. 
There were some customizations made in the show's version. You can invest in a similar vivid black model and then modify it to make the Super Glide your own, from custom t-bars to custom additions and even a different paint job.
Jax Teller Bike: What Are Jax's Bike Modifications?
Jax's bike has a 1449 displacement four-stroke V-twin engine with a 4.9 gallon fuel tank. It has a 78.2 ft lbs torque. The motorcycle also seems to have had modifications made to make it more comfortable for longer rides.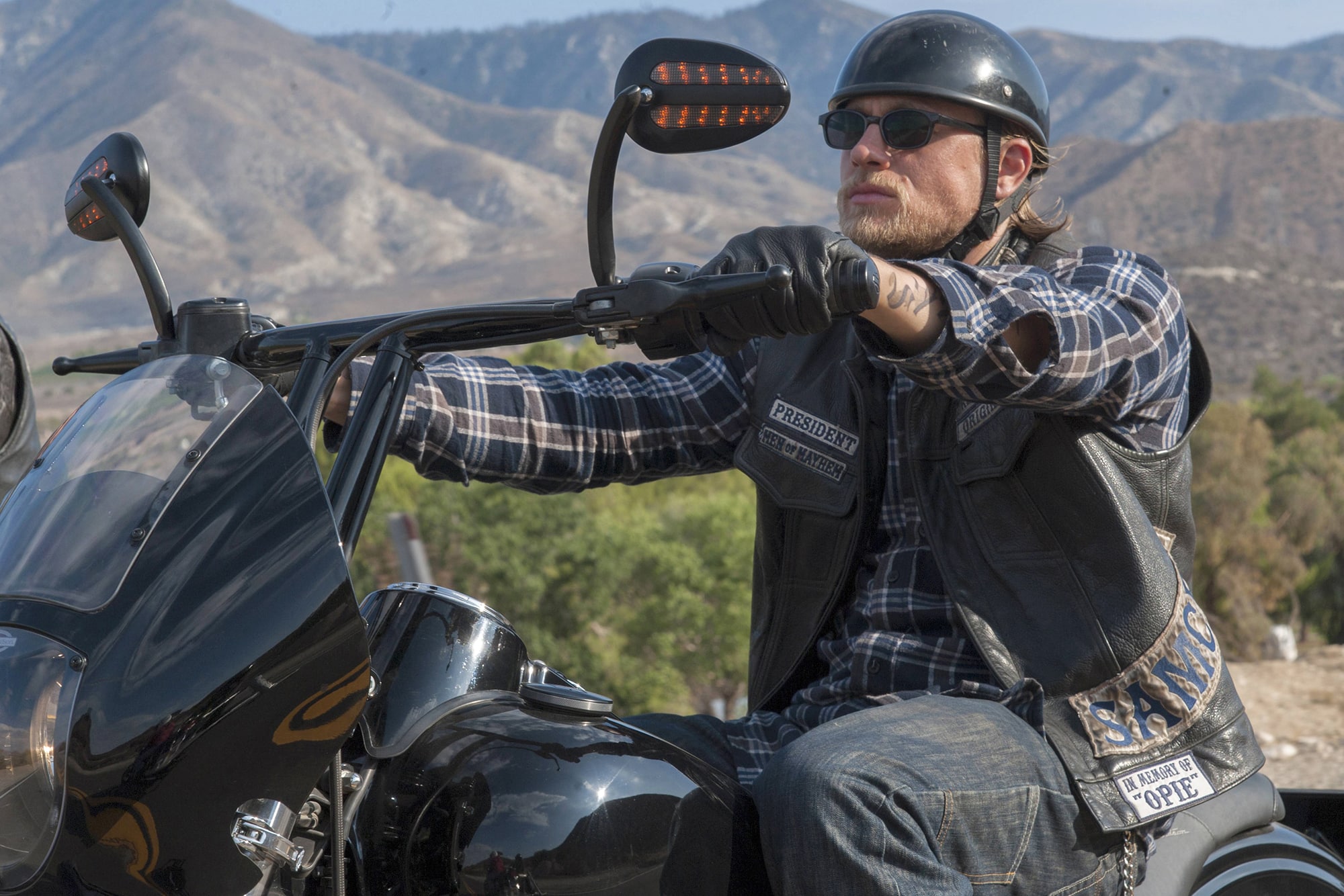 "Sons of Anarchy" didn't specifically discuss any engine or performance changes. The only thing noticeable is the aesthetics. You can find similar Arlen Ness fairing and drag bars at various shops. It's hard to say if performance tuning was done as well.
A Memorable Motorcycle To Own
There are a lot of beautiful bikes on display from the Sons of Anarchy motorcycle club. Many of their bikes are treasures to own in real life. The actors that ride them aren't poser celebrities. You have people with a lot of experience riding bikes in their lives, like Ron Perlman and David Labrava.
Additionally, Kurt Sutter did a great job of portraying that sort of lifestyle and what it means to be the leader of a biker gang.
There are a couple of different bikes from the show that appeal to motorcycle enthusiasts. Having your own bike look like one from the show is something that collectors desire. Who wouldn't want a custom chopper — specifically a Harley-Davidson Dyna Super Glide Sport? It's used by the most important character of the show.
The Dyna-Glide Super Sport has become an eye-catching piece. Those who love the older style of Harley-Davidson motorcycles are sure to want one, and it still leaves room for customizability. 
It's something to own for both "Sons of Anarchy" fans and avid motorcyclists. Getting one is like owning a piece of history — and it's not likely that authentic Harleys will go out of style any time soon.