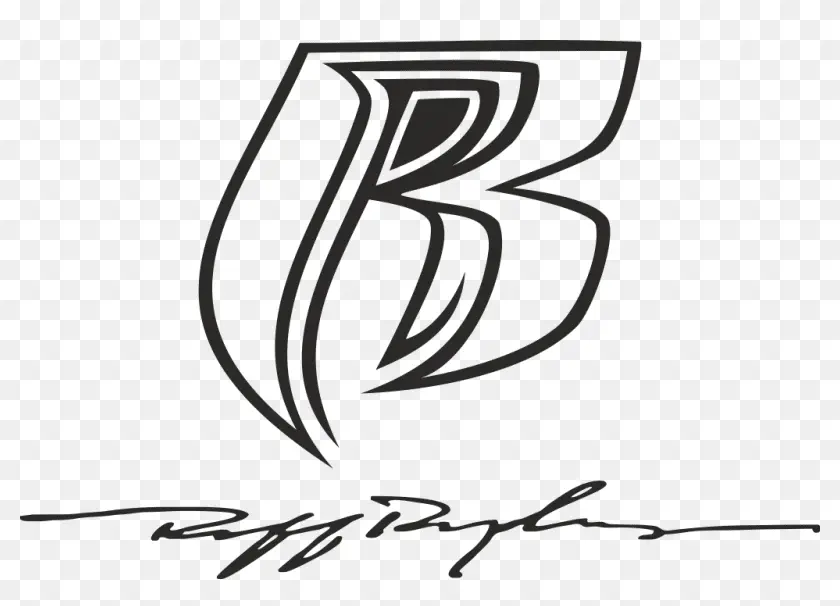 Ruff Ryders organization was started by "Waah" Dean and his siblings Dee Dean and Chivon Dean in 1988 mainly as the U.S. Ruff Ryders entertainment.
"Waah" was primarily responsible for putting together the idea and was the driving force behind the organization.
"Waah", at the time, had just finished serving a prison sentence for armed robbery.
When he came out of prison, he wanted to do something that would not only unite him with his siblings but would have a strong familial component to it always. And so was born Ruff Ryders.
While Waah Dean and his siblings started the Ruff Ryders Entertainment organisation, which was essentially a music talent management company, the Ruff Ryders Motorcycle club was started as a result of Ruff Ryders Lifestyles brand.
The genesis of the Ruff Ryders Motorcycle club was the rap and hip hop music that Ruff Ryders Entertainment was in. The song videos would often feature bikers in droves doing stunts and wheelies. As the Ruff Ryders Anthem song came out, it became evident that the motorcycling revolution of sorts had been triggered and thus the Ruff Ryders Motorcycle Club was born.
Sidenote: if you ever thought about listening to music while, riding, here's what to do.
The Ruff Ryders Motorcycle Club
The RR club consists mostly of African American members.
However, Rough Riders of other ethnicities are also known to be part. Members usually prefer Japanese and Italian bikes, and cruisers are not common.
The group is very welcoming. The Ruff Ryder Motto has been Ride or Die and Love by few, hated by many, and respected by all.

Take a look at this ride from 2016, organised by Ruff Ryders.
The club is not a 1 percenter club and never has been associated with any outlaw motorcycle clubs. Since the group is so popular and has a presence in many parts of the united states, it has surfaced on the radar of 1 percenter clubs. Take this incident, for example, where the Hells Angels paid a visit to the local RR chapter. Thankfully the confusion was soon sorted, and the story turned out to be peaceful overall.
Since its early days, this bike club has focussed on stunts. Ruff Ryders are often seen doing wheelies in various music videos!
The Ruff Ryders MC is one of the largest sports bike riding clubs in the world. They also have a large African-American membership. You can apply for membership on the Ruff Ryders Lifestyles website.
The DMX Ruff Ryders Connection
Rapper DMX (birth name of Earl Simmons) and Ruff Ryders go back a long way. DMX had always held that he was a Ruff Ryder. In his debut album, It's Dark and Hell Is Hot, DMX came out with the Ryders Anthem, which was a hit and was adopted by the Ryders as their official music video and song.

The Anthem was written by DMX and Kasseem Den and produced by Swizz Beats. DMX, at the time, was working with Def Jam Recordings which was an independent American record label. The label became famous thanks to rappers DMX and Jay Z. Interestingly, the founders of Ruffer Ryders are uncles of producer Swizz Beatz.
The album when on to sell 5 million copies and made DMX famous.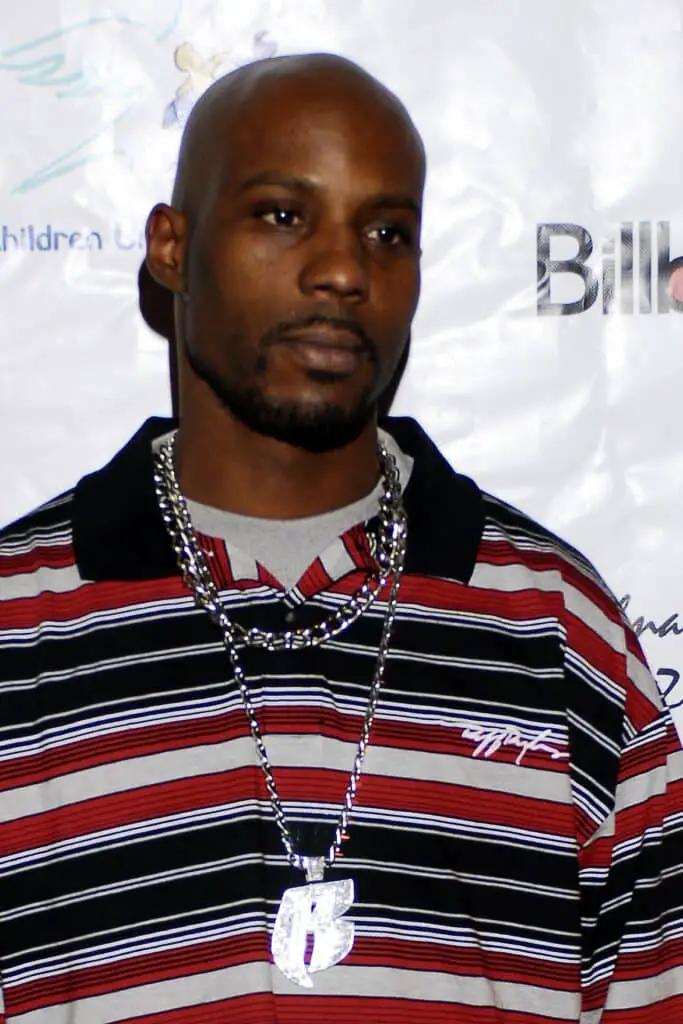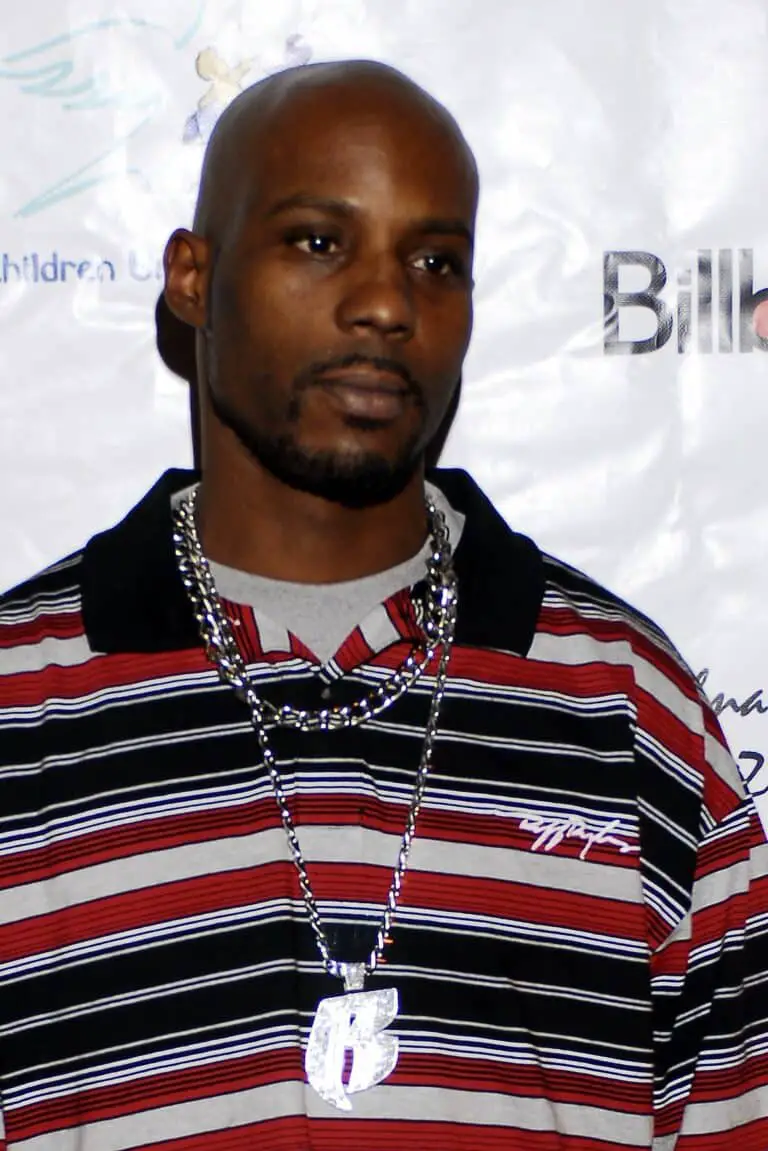 That's when things really took off both for DMX's career and the motorcycling enthusiasts who were helping out with the videos that RR Entertainment was involved with. The motorcycling stunt team got a lot of attention and they extended their brand to the streets of the country. More and more motorcyclists wanted to be part of the nationwide phenomenon called Ruff Ryders!
DMX would often wear the RR insignia as can be seen in this photo.
DMX had a string serious health issues owing to drug abuse and Bipolar Disorder all through his life, starting in his early teens.
DMX became critically ill on April 2nd, 2021, following a Cocaine-induced heart attack. He was rushed to White Plains Hospital was on life support and was described to be in a critical condition. On April 9, 2021, an official statement about the passing away of DMX was made following multiple organ failures. The American rapper DMX sadly died because of a drug overdose!
The passing away of the beloved rapper evoked a huge show of respect and love for DMX from the music industry and the country in general. In a big show of respect, hundreds of Ruff Ryders on motorcycles took part in the procession to honor DMX. They rode from Yonkers, New York City (where DMX was born) to Barclays Center, where big stars, including Kanye West, were in attendance for the memorial.
The Ruff Ryders Bike Club Present Day
Ruff Ryders are not just a motorcycle organization with Ruff Ryders chapters across the United States; they are also RR Car/Truck, RR K9 Unit, and have an LYFERR program.
You can purchase merchandise and Ruff Ryders gear from the website and also sign up to be a member there.
The passing away of DMX did close a big chapter in the story of RR, but the RR Lifestyle is forever and will continue on regardless of the setbacks!
If you enjoyed this post, you might like our freshest pieces on motorcycling cultures and more over here →