If you're a fan of motorcycles, then you know that Florida is one of the best states in the country when it comes to riding. The Sunshine State enjoys sunny weather year-round (2400 – 3200 hrs of sunshine per year on average) and has some of the best scenery, including magnificent ocean views. It's no wonder that Florida has the 2nd highest number of registered motorcycles in the USA and is also home to world famous motorcycling events such as the Daytona Beach Bike week.
With over 570,000 registered motorcycles Florida has a rich motorcycle culture and many motorcycling clubs. In this post we will cover 27 of those with details about each should you wish to join one or just come along for a ride.
1. Buffalo Soldiers MC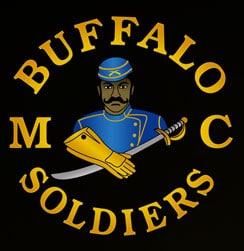 Founded: 1993 Chicago
Summary: Membership requires possession of a 750 cc or greater displacement motorcycle from any manufacturer, a valid driver's license, and insurance. Membership includes African-American men and women, mostly active-duty and retired military, law enforcement, and professionals.

Identification as a member of a particular race is not a membership requirement. This is not a 1% club and is active in the Central Florida region.
Contact information:
---
2. VFW Riders Group District 7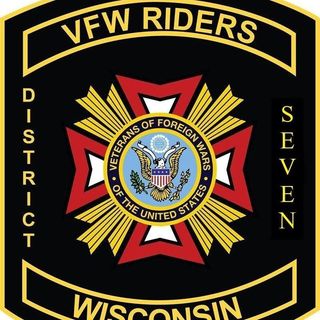 Founded: Unknown but the VFW (parent organization) around 1898.
Summary: The VFW Riders Group (VFWRG) for Florida District 7 of the Veterans Of Foreign Wars (VFW) is a motorcycle group made of VFW, VFW Auxiliary & various support members. The group is pro-military and makes it clear that they are not a MC or a 1% club. Distinction of class, nationality, or gender is not recognized nor tolerated by the organization.

Their members act in good faith with other members and uphold the traditions of the VFW. They self-govern, and follow the basic by-laws of the VFW and support the Armed Forces.
Contact information:

Address: 10199 North Citrus Springs Boulevard, Citrus Springs, FL 34434-3253
---
3. Military, Firefighter and Cops Motorcycle Club (MFC MC)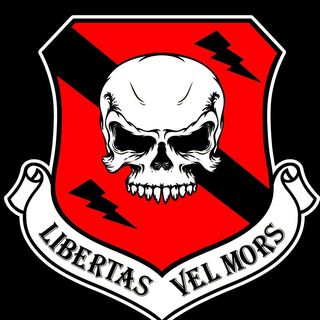 Founded: 2012
Summary: The motorcycle club was started with the vision of providing an organization that would bring together active and retired first responders, military veterans, and civilian patriots. The motorcycle club has chapters throughout Florida, Georgia, Tennessee, West Virginia, and Connecticut and is continuing to grow in popularity.

A key part of the motorcycle club's mission is to support local charities that help first responders and veterans. This is not a 1% club.
Contact information:
---
4. Warlock Motorcycle Club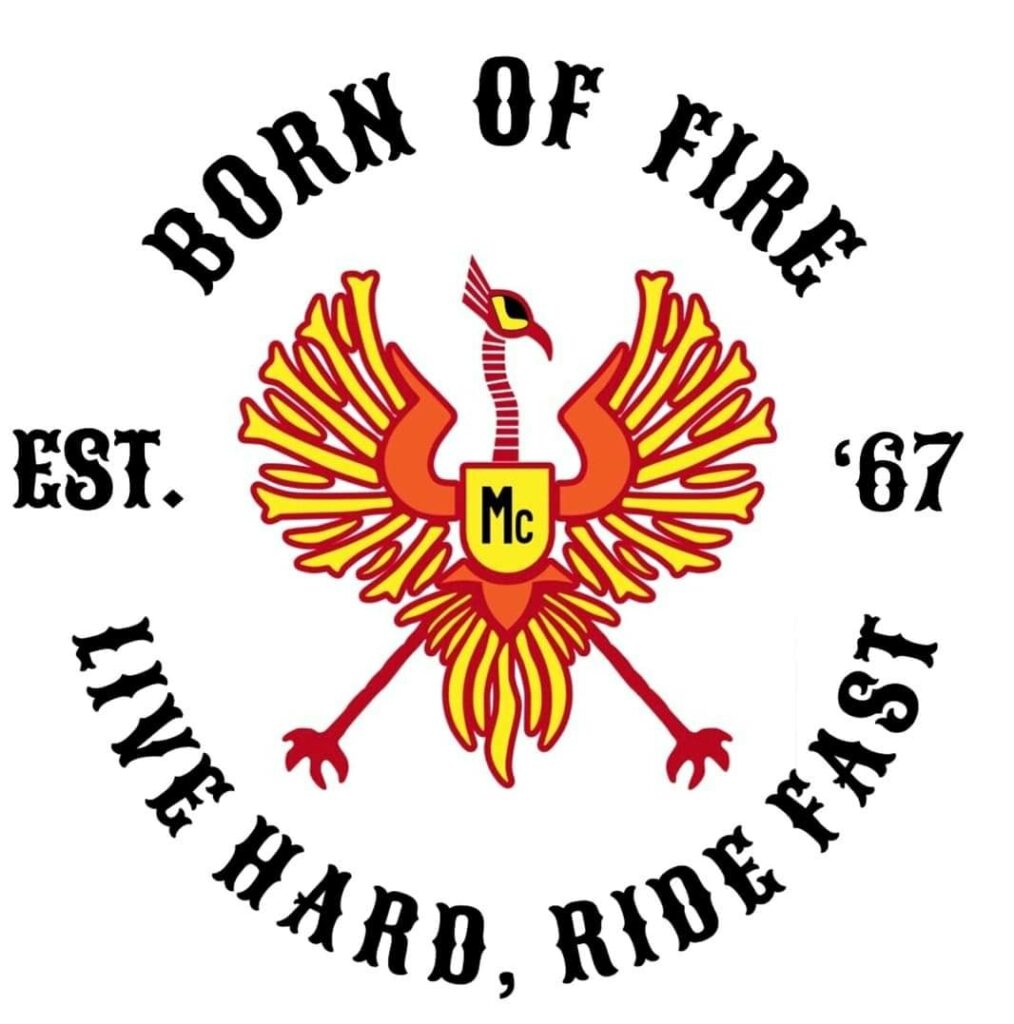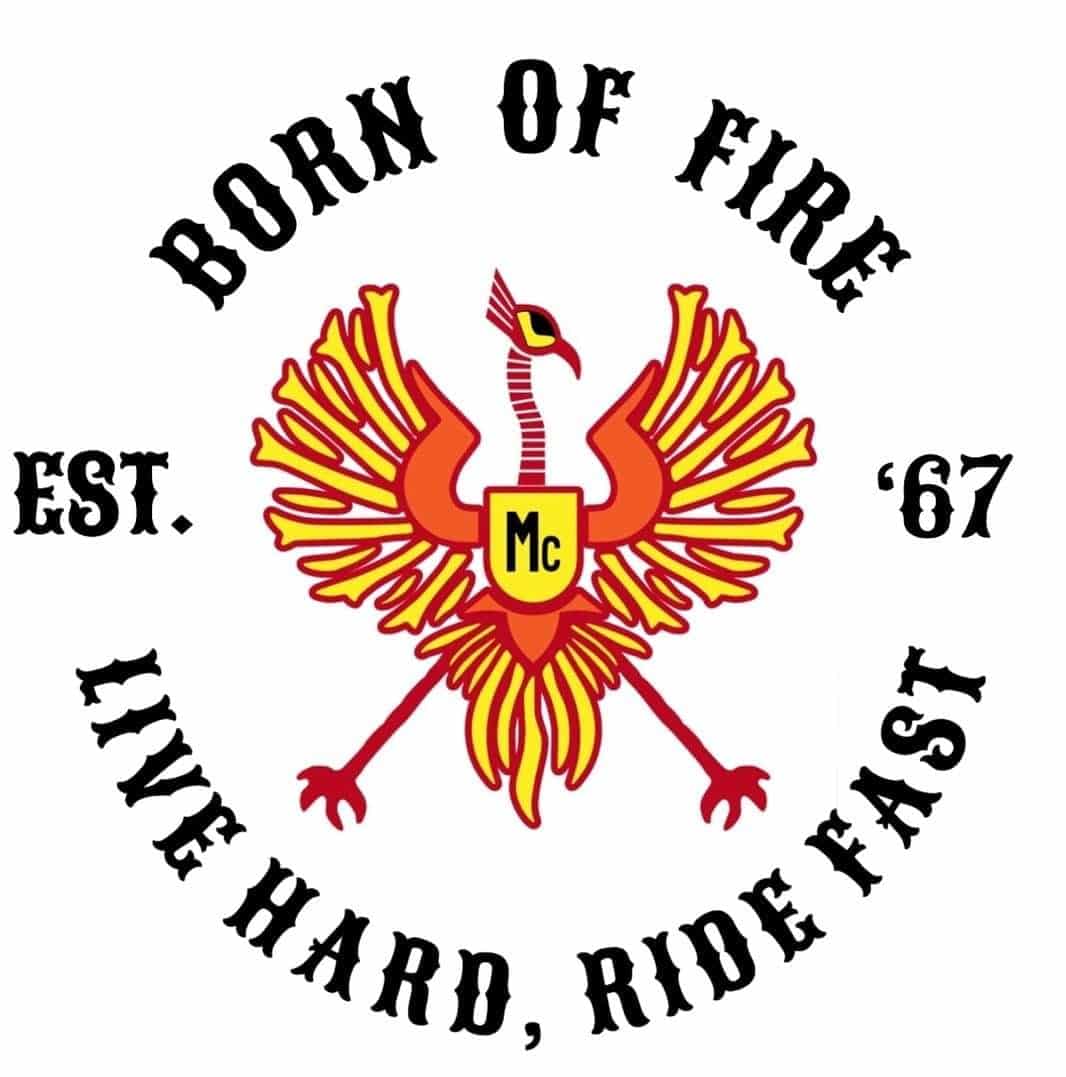 Founded: 1967, Florida
Summary: This is one of many committed one-percenter clubs in the United States. They have 14 active chapters in Florida alone. The club enjoys an international presence with members in Canada, Germany, and England, besides the United States. The club has been investigated several times by law enforcement and especially by ATF.

Several members have been arrested over the years, and some convicted. The founder of the MC, Tom "Grub" Freeland, was dearly loved and held in high esteem. He died in 2019 but is fondly remembered.
Contact information:
---
5. Golden Eagles Motorcycle Club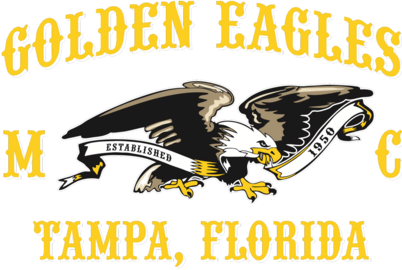 Founded: 1950
Summary: The Golden Eagles Motorcycle Club was incorporated as an AMA Road Riding Club in 1950 and is one of the oldest motorcycle clubs in Florida. The purpose of this club is to promote desirable motorcycle sports and social activities for the recreation of members and invited guests to promote motorcycle safety and to further a positive image of all motorcyclists.

They welcome riders of all makes to join on their highways and byways rides of the Tampa Bay area, including surrounding counties, all across Florida, into nearby states, and on-occasion cross country. This is not a 1% club.
Contact information:

Address: 9901 Henderson Road, Tampa, Florida 33625, United States
Phone: (240) 899-7327
---
6. America Legion Riders Chapter 347

Founded: Chartered in July 2017
Summary: The American Legion is a driving force for the education of the youth in the community. They participate each year with the Department of Florida's Annual Legacy Ride, which supports this great cause and helps provide scholarships to future generations!

It doesn't stop there; many members are also proud veterans that work hard every day, providing service both state-wide but nationwide as well. This is not a 1% club.
Contact information:
---
7. Nam Knights of America, Florida Chapters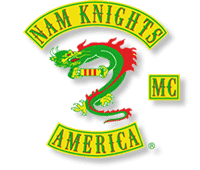 Founded: 1989
Summary: The Nam Knights have a number of Florida chapters (15). That is quite a presence that they have in the state.

The Nam Knights Motorcycle Club is a one-of-a-kind organization that was established to honor American veterans and police officers who have lost their lives in the line of duty, assist veteran's families with financial needs during difficult times as well support law enforcement personnel on both sides by promoting understanding among communities. This is not a 1% club.
Contact information:

Address: Palm Beach County Chapter
---
8. Daytona BMW Motorcycle Riders Club

Founded: Unclear
Summary: The club is open to riders of all ages, race and backgrounds. The Club motto is a small and friendly Club. They have an amazing community that resides all over the greater Daytona area, but also has many snowbirds who join them from other states. This is not a 1% club.
Contact information:

Meeting spot: Louie's Pizza House at 1347 Beville Rd, Daytona Beach, FL 32119. 
FB page: https://www.facebook.com/groups/261020661106837
Website: https://daytonabmwriders.com
---
9. King David Bikers of South Florida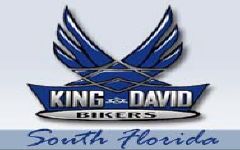 Founded: 2004
Summary: This a riding group comprised mostly of Jewish riders. Their mandate is to serve the Jewish community of riders. KDBSF welcomes riders with all sorts of bikes and riders who may be single, married, male, or female. They have a huge focus on safety and have laid this out pretty well on their website. This is not a 1% club.
Contact information:
---
10. Sandollar M C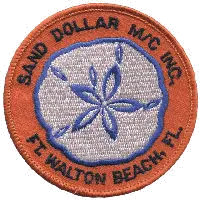 Founded: 1980
Summary: They are a premier AMA chartered street riding club. They are typically out riding on every Sunday and have a regularly maintained calendar showing all rides. They welcome riders of all experiences and styles.

This club is known for its welcoming and friendly outlook and it generosity to the community. Over the years they have served Meals on Wheels for the elderly in the community. Their club rule is "be safe and have fun while doing it." This is not a 1% club.
Contact information:

Address: Sandollar Motorcycle Club P.O. Box 491 Ft. Walton Beach, FL 32549
Phone: (252) 467-7330
Email: joejoe@sandollarmotorcycleclub.com
---
11. Patriot Riders of America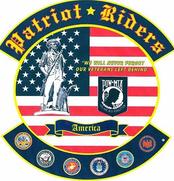 Founded: Chartered April 20, 2010
Summary: The Patriot riders exist to bring the focus back on America Veterans. Their calling is to act as temporary support for the thousands of veterans returning from various war zones abroad and finding themselves in a hard situation financially.

South west Florida which has been hit hard is their area of focus where reportedly there are hundreds if destitute veterans.
This is not a 1% club.
Contact information:

Address: 3152 Harbor Blvd, Port Charlotte, FL 33952
Phone: (941) 286-9973
Email: patriotridersofamerica@gmail.org
---
12. Southern Sons MC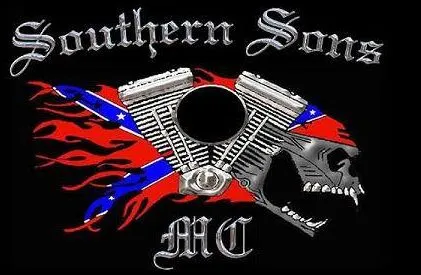 Founded: 1999, Florida
Summary: Brotherhood and loyalty is of great importance to the Southern Sons MC. They constantly promote the biker life style through education on everything that's related to motorcycling.
Their gatherings and rides are very family, friendly and brotherhood oriented. This is not a 1% club.
Contact information:
---
13. Enforcers MC (Mother Chapter, Palm Beach, FL)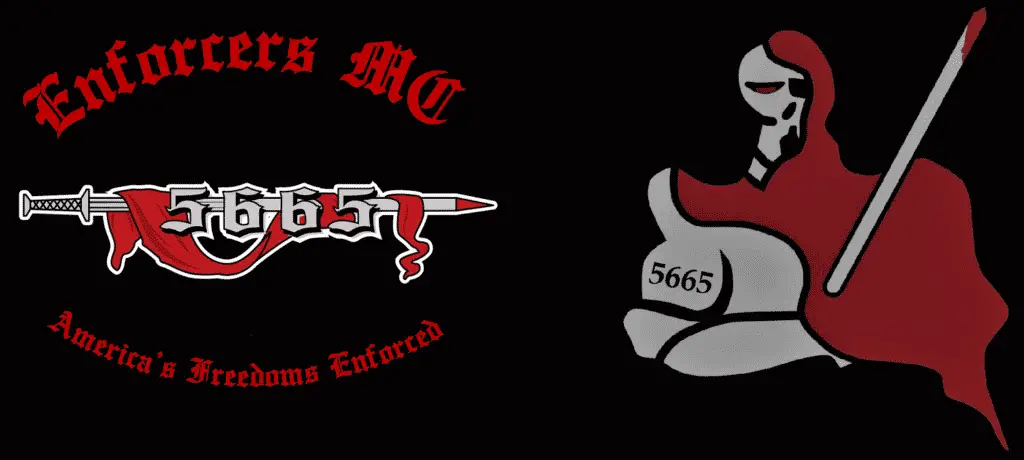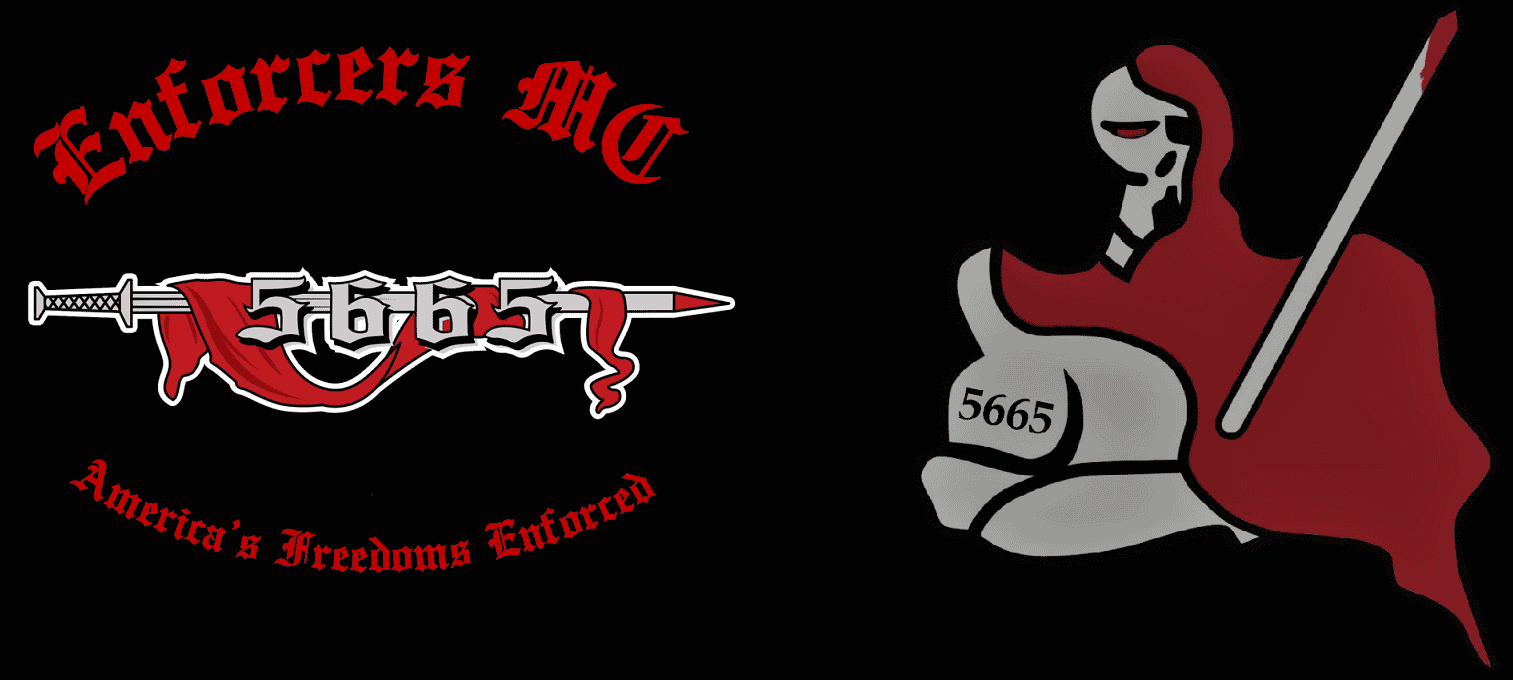 Founded: 2000
Summary: They are a brotherhood of good men, from many walks of life. They are one of the many law enforcement motorcycle clubs.

They include active and retired law enforcement officers, military personnel who have served their countries abroad or at home; firefighters who risk their lives daily to protect others – we also proudly represent public service workers like teachers and office employees that play important roles in society every day!

They are known to support and participate in local events.
They have over 15 chapters in Florida and are not a 1% club.
Contact information:

Address: Enforcers MC Mother Chapter – 1525 Ave E, Riviera Beach, FL, United States, Florida
Phone: (561) 429-8805
Website: https://www.enforcersmc.com/
---
14. Red Knights International Motorcycle Club (Florida Chapters)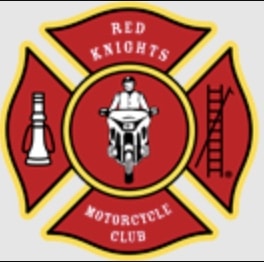 Founded: 1982
Summary: They have a phenomenal presence in the entire United States and also worldwide and are regarded with great respect. The Red Knights have 5 chapters in Florida itself. For a complete list of chapters in Florida, nationally, and internationally please see this list.

This is by and for Firefighters who are currently active or retired. The club does extend Social Membership to those related to past or present firefighters as well. Such as their spouses, siblings, girlfriends/boyfriends. They have the most comprehensive website of all clubs that we have covered so far. I would highly encourage you to check that out. This is not a 1% club.
Contact information:
---
15. Shadow Warriors MC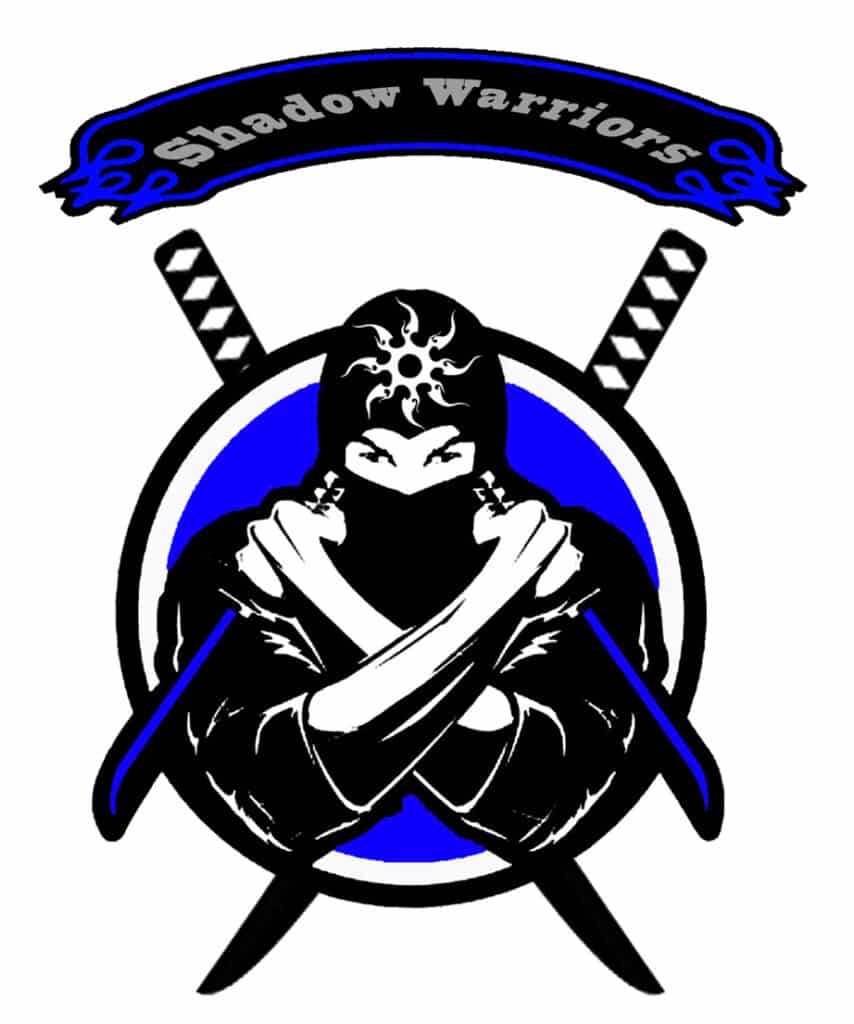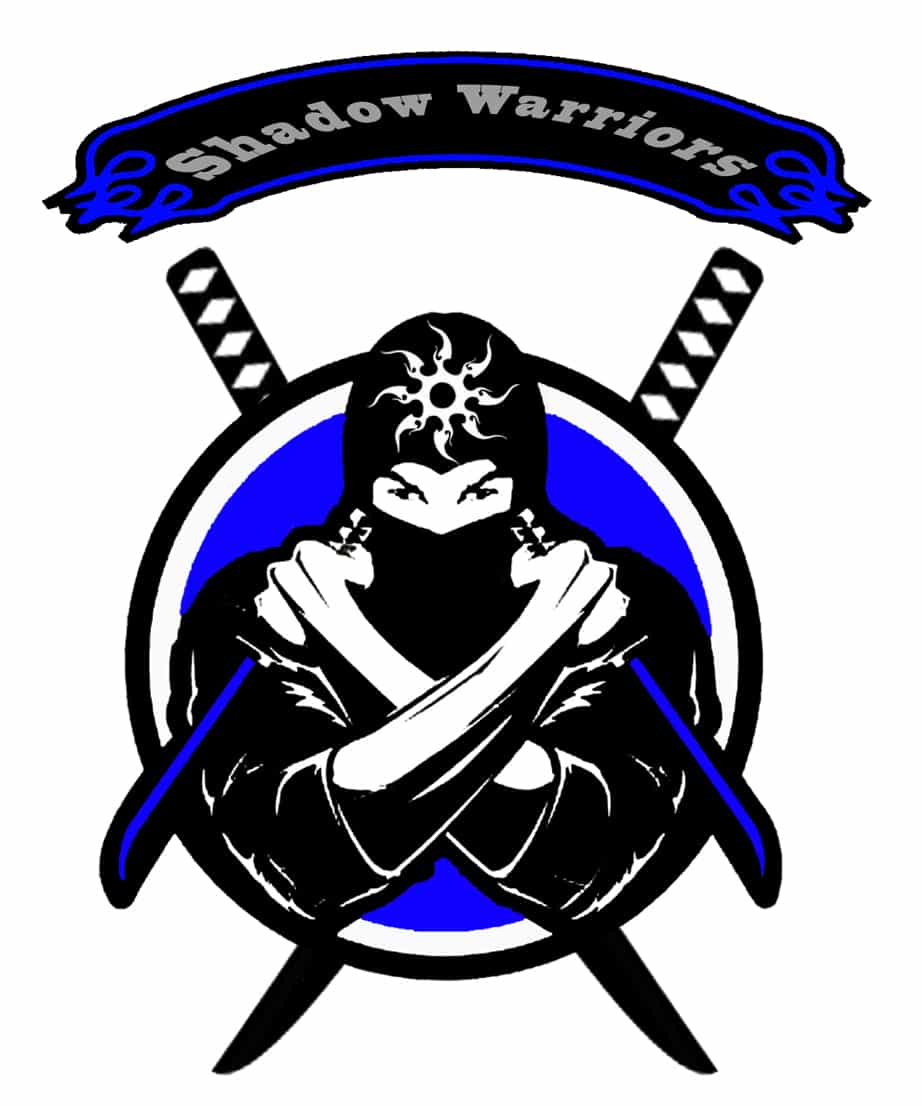 Founded: 1990s (not confirmed)
Summary: The mission statement for this motorcycle club is "to enhance the community that it resides in." The members of the club ride for good causes and participate in charity events and create opportunities to assist, aid, or otherwise involve themselves with local service activities while promoting positive images of bikers throughout their outreach efforts.

This is not a 1% club.
Contact information:
---
16. Hired Guns MC (Florida chapter)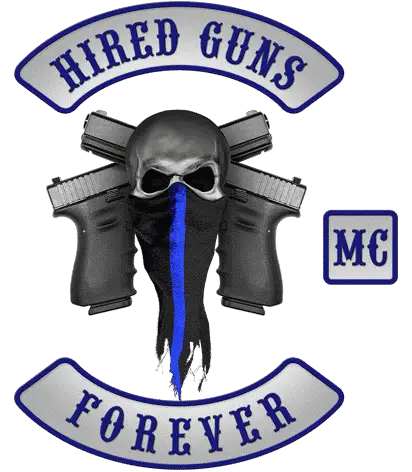 Founded: 2002
Summary: Hired Guns Motorcycle Club is an exclusive group for sworn law enforcement officers. This MC has chapters all across the United States. They are know for their love of riding motorcycles and their respect for motorcycles.

They host events like fundraisers, benefit runs, M-C parties & more in their clubhouse that's also home to charity functions such as meetups or club rides! If you ever wanted to feel safe in a group then this has to be it. This is not a 1% club.
Contact information:
---
17. Blue Knights® International (Florida Chapter)
Founded: 1974
Summary: This club is a Law Enforcement Motorcycle Club (LEMC). It is a non-profit organization of active and retired law enforcement officers brought together by their shared love of motorcycles.

Including the Florida chapter the Blue Knights boast of some 650 chapters internationally. Blue Knights are know for their strong focus on charity and raising money for various causes but especially those related to children. This club is obviously is not a 1% club.
Contact information:
---
18. The Italian Angels Motorcycle Brotherhood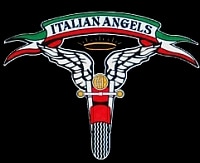 Founded: 2001
Summary: The Italian Angels Motorcycle Brotherhood is a unique organization that has members from all over the United States. These bikers have come together to preserve their Italian heritage and traditions while also giving back in gratitude for what America offers them as well! This is not a 1% club.
Contact information:

FB page: http://www.facebook.com/2001italianangelsmotorcyclebrotherhood
Phone: (727) 324-8412 (Teaser)
---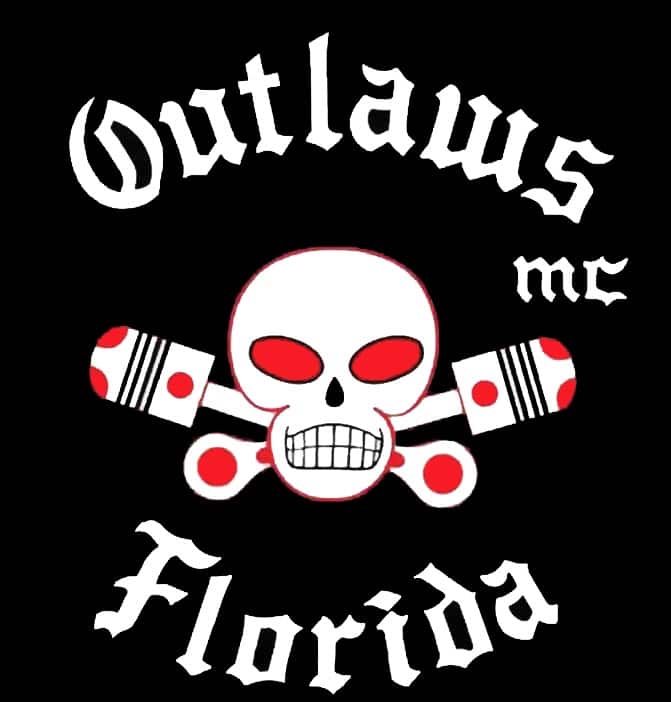 Founded: 1935 Chicago
Summary: The Outlaws MC perhaps needs no introduction. One quick google search and you know that it is the most infamous MC (here's my article on them), one-percenter, outlaw motorcycle club ever, right up there with Hell's Angels MC. They are the quintessential alpha club of all MCs arguably.


Their chapters in Florida include the following places Charlotte County, Cross Bayou, Daytona, Jacksonville, The Florida Keys, Ocala Orlando, Osceola, Panama City, Pensacola, South Florida, St. Petersburg, Tampa, Treasure Coast, West Coast, and West Palm Beach.

Their run-ins with the U.S. department of justice and law enforcement agencies, in general, are numerous and have been covered widely in the news and media. They are part of the big four MCs – Hells Angels, Pagans, and Bandidos. They do not forget, and they never forgive and are known for GFOD — meaning, God Forgives Outlaws Don't.
Joining most MCs has a direct and significant impact on one's life. In the case of Outlaws MC (A.O.A – American Outlaws Association), even more so!
This is perhaps the most famous 1% club.

Contact information:
---
20. Boozefighters MC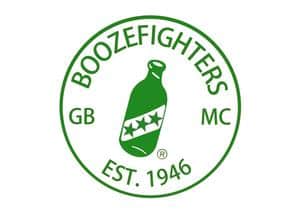 Founded: In 1946 in California.
Summary: The Boozefighters are known as the "Original Wild Ones." The Boozefighters Motorcycle Club (BFMC) began as an outlaw motorcycle club after the end of World War Two. "Outlaw" here means it was not sanctioned nor chartered by the AMA. 
It has a rich history and is one of the oldest existing MCs in the world. The Boozefighters are one of the classic clubs that are well known for their involvement in the Hollister Riot in 1947. 
The headquarters of the motorcycle club is now in Fort Worth, Texas.
Local officials and local police consider it a 1% motorcycle club. But the club has never identified itself as a "one percenter" MC. 
Here are some details of its chapters in Florida
Boozefighters MC 168 SoFlo
Boozefighters MC 68 
Boozefighters MC 118
Website:https://www.boozefightersmc118.com/
---
21. Mongols Motorcycle Club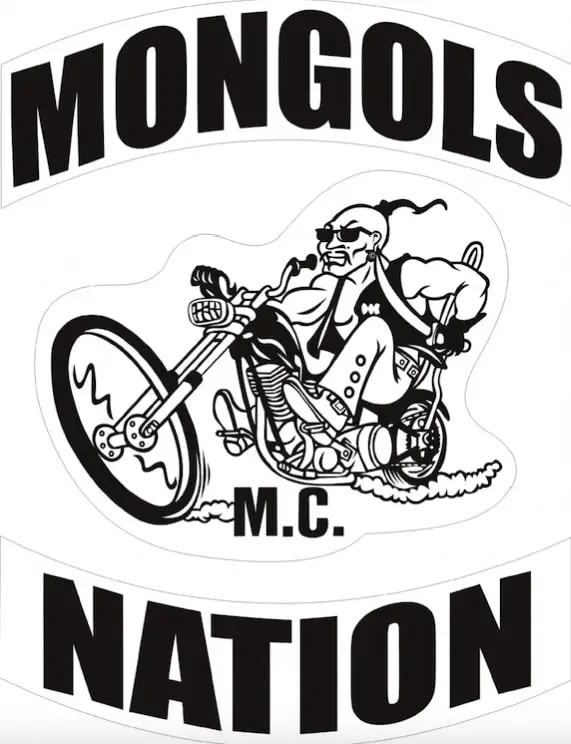 Founded: In 1969 in California. 
Summary: It is sometimes called the Mongols Nation or Mongol Brotherhood. Mongols members have a long history in the illegal drug trade and other crimes. But currently, the club and its attorneys say that it has changed its code of conduct.

The Mongols' leading presence lies in Southern California. But they also have chapters nationwide in 14 states and internationally in 11 countries. Today, most members are Hispanic or Native American.

Mongols MC is a "one-percenter" outlaw motorcycle club. It was formed as a Hispanic rival to the infamous Hell Angels Motorcycle Club.
In Florida
Law enforcement officials say that the Mongols have a "strong" presence in the Tampa Bay area of Florida. And they conduct a range of criminal activities, from prostitution to gun and drug dealing. 

In 2022, a grand jury indicted Paul Mogilevsky, a member of Mongols MC, after he killed a man named Dominick Paternoster. Paternoster was a member of the Raiders, a feeder group of the Mongols. But Mogilevsky believed that he was a police informant. Source
---
22. Pagan's MC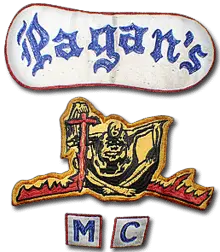 Founded: In 1957 in Prince George's County, Maryland.
Summary: Pagan's Motorcycle Club, or simply the Pagans was formed by Lou Dobkin. But it didn't become a criminal organization until John "Satan" Marron took control in the late 60s and 70s. 

Today, Pagan's MC is considered to be one of America's Big Four outlaw motorcycle clubs. It is one of the most violent and secretive MCs. Unlike most other outlaw motorcycle clubs, the Pagans MC explicitly incorporate violence into their culture.
It is a 1% motorcycle club.
In Florida
Officials believe the Pagans have many chapters in Florida, but the exact locations are not confirmed. But they are influential in South Florida and the Keys, with members getting arrested on weapons and drug charges.
---
23. Sons of Silence MC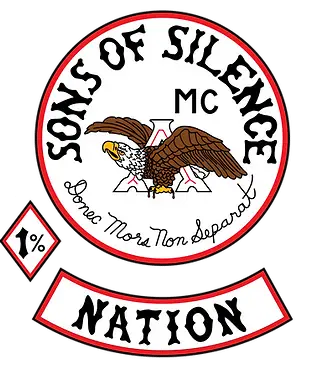 Founded: in 1966 in Niwot, Colorado. 
Summary: Sons of Silence MC was founded by Bruce "The Dude" Richardson after serving in the U.S. Navy from July 1958 to February 1960. He became the MC's first president.

Sons of Silence, at one point, were considered one of the "big five" motorcycle gangs along with the Bandidos, Hells Angels, Outlaws, and Pagans. SOSMC's support clubs include American Iron MC, Brothers All MC, and Deviant Souls MC.

The first chapter outside Colorado was the Iowa chapter which was founded in 1968. There are now American chapters in Arkansas, Colorado, Florida, Idaho, Illinois, Indiana, Kansas, Kentucky, Louisiana, Minnesota, Mississippi, Missouri, North Dakota, South Dakota, Utah, and Wyoming.

The first international chapter was founded in Munich, Germany, in 1998. 
Sons of Silence MC is a "one-percenter" outlaw motorcycle club.
Website: https://www.sonsofsilence.com/
---
24. Motor Maids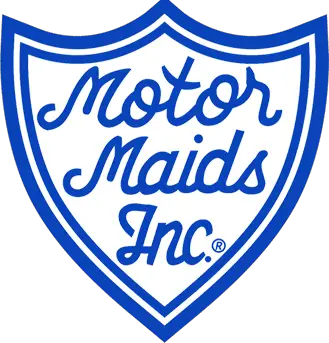 Founded: In 1940.
Summary: Motor Maids is the oldest continuously operated Women's Motorcycling Organization in North America. The founding premise of the Motor Maids was to unite women motorcyclists in promoting motorcycle interest. 

The organization has more than 1,300 members across the US and Canada. It is a diverse group with a passion for riding and promoting a safe riding experience. It aims to show the world a positive image of ladies on motorcycles. 
It is not a 1% or support club.
Contact information:
Motor Maids has over 50 chapters in Florida. They include chapters in Tampa, Orlando, Gainesville, and Tallahassee. 
Contact information:
---
25. Leather & Lace MC

Founded: In 1983.
Summary: Jennifer Chaffin founded Leather & Lace MC in Edgewater, Florida. It is a women's motorcycle club. 

It began when a group of caring women riders wanted to help children. Initially, membership grew slowly. This was due to the fact that in the early 80s, women riding motorcycles was not very socially acceptable. 

But today, Leather & Lace has more than 1,300 members across the US and Canada. 
The MC holds a national meeting every year during Daytona Bike Week in Daytona, Florida. And a midsummer event for members and their families is also planned on an annual basis.
It is not a 1% or support club.
Contact information:
---
26. Outcast MC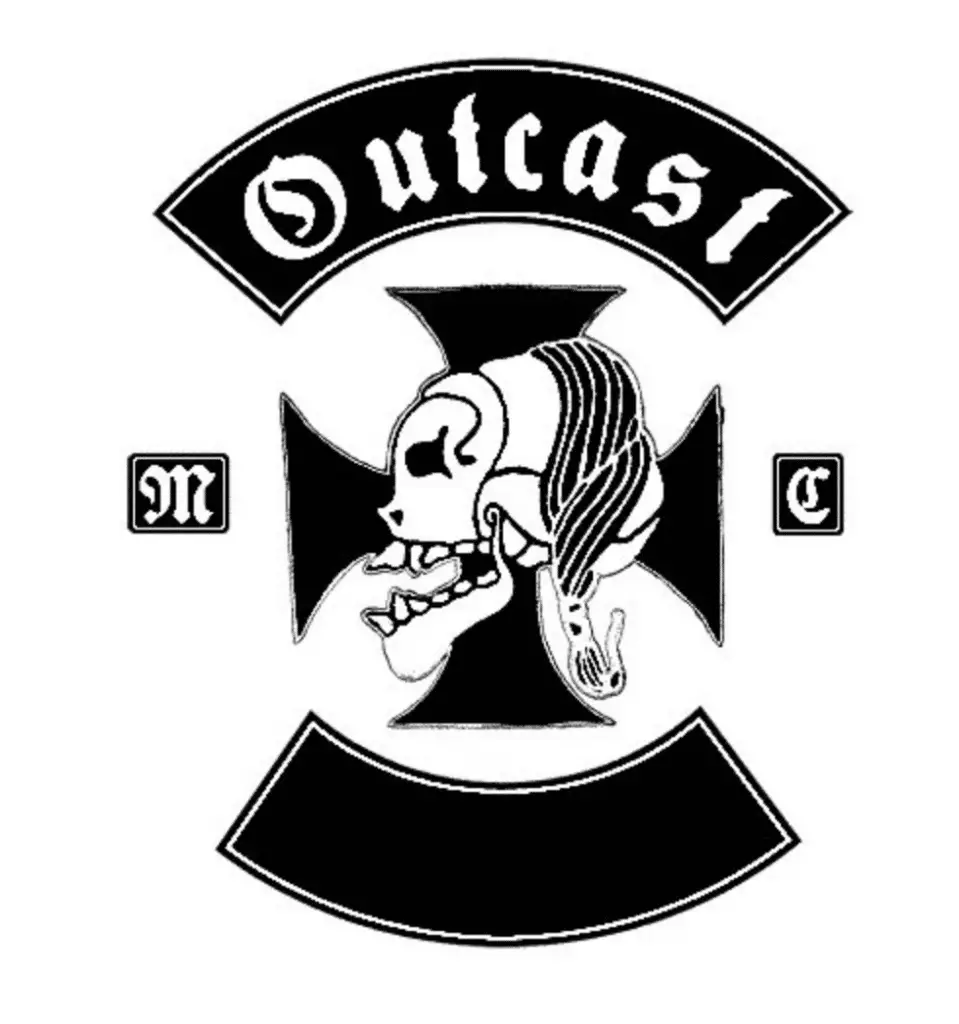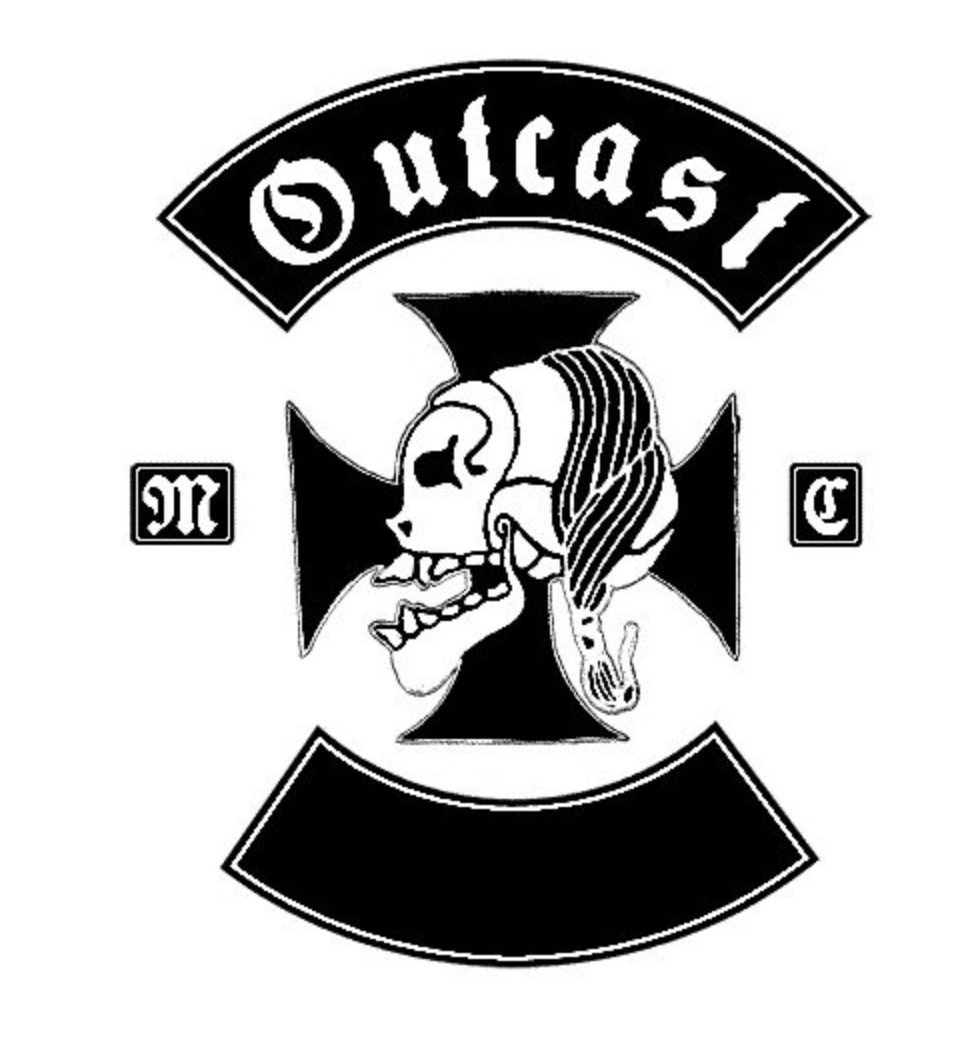 Founded: In 1969 in Detroit, Michigan.
Summary: Outcast MC is a black one-percenter motorcycle club. Outcast MC is different from Outcasts MC, which is not an outlaw mc.

Outcast MC is one of the oldest black outlaw MCs in the U.S. It was founded by Sonny day, Angel Herb, and other members.

During the time it was founded, most MCs did not accept black members. Hence, the name "outcast" MC. The members wear all-black clothing and ride all-black motorcycles.

Today, it has many chapters across 30 states of the United States. The mother chapter is located in Detroit, Michigan.
It is a 1% motorcycle club.
In Florida, Outcast MC is active in Jacksonville and other places.
Contact information:
---
27. Iron Horse MC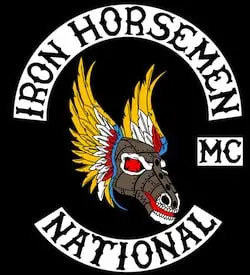 Summary: Iron Horse MC was founded by Bessie Stringfield. She was an African American motorcycling pioneer.

Stringfield was the first African-American woman to ride across the United States solo. She was also one of the few civilian motorcycle dispatch riders for the US Army during World War II.

She is credited with breaking down barriers for both women and African-American motorcyclists. Today, she is an inductee of the American Motorcyclist Association Motorcycle Hall of Fame. The AMA award "Superior Achievement by a Female Motorcyclist" is named in her honor.
Her nickname was "the motorcycle queen of Miami." 
It is not a 1% motorcycle club.
---
28. Leatherneck MC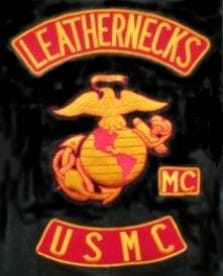 Summary: The Leathernecks Motorcycle Club International, Inc. is a civilian organization. It has no affiliation with the United States Marine Corps, or any other Club or Organization. 

The members are active, retired, and honorably discharged Marines and FMF Corpsmen. They act in good faith with other members and uphold the traditions of the United States Marine Corps. 

Leathernecks MC International is believed to be the original and largest Marine Corps and Navy Corpsman-based MC in the world.

The term "leatherneck" is a synonym for Marine. It was derived from a leather stock once worn around the neck by both American and British Marines (and soldiers too). Beginning in 1798, "one stock of black leather and clasp" was issued to each U.S. Marine annually.
It is not a 1% motorcycle club.
Note: There is another Leathernecks MC (LNMC), but it is not affiliated with this one, which is written as LMCI.
Leathernecks MC Florida
The MC has 9 chapters in Florida. They are Blacksheep, Bonz-I, Central FL, Crusaders, First Coast, Freedom, Gulf Coast, Jason Dunham, and Space Coast
Contact information:
---
The Outlaws and some other 1 percenter clubs exists in many states of the U.S. Read about the Outlaws and many other active motorcycle clubs in Indiana overe here →. 
---


Footnotes:
1% club: The genesis of this phrase dates back to the famous 1947 Hollister riot. Allegedly, the AMA (American Motorcycle Association) had commented that 99% of motorcycle riders were citizens who conformed to the law and that only 1% were outlaws (not to be confused with Outlaws Motorcycle Club).

Many motorcycle clubs who have been associated with organized crime, and have had run-ins with law enforcement agencies use the 1% diamond patch and are commonly referred to as the one percenter motorcycle club (also called an outlaw biker group); More about this here. Some popular 1% clubs are Outlaws MC (a very dominant club), Hells Angels (the main rival group of the outlaws), Pagan Motorcycle Club and Black Pistons MC. The motorcycle subculture in Florida has seen various gangs over the years
MC (Motorcycle Club): The term Motorcycle Club (MC) does carry a meaning outside and beyond the usual English definition of it. It is a popular term in the Outlaw and 1% motorcycling subculture where it is often used by motorcycling clubs which have had a history in organized crime. Such clubs (MCs) often denote these by wearing what are called colors — essentially a 3-piece patchwork.

However, not all motorcycling clubs who use the term MC are necessarily an Outlaw motorcycle club or a 1% club. But it wouldn't be wrong to say that all dangerous biker gangs are one percenters.
Harleys: It goes with saying that most riders in various clubs swear by their Harley Davidson Motorcycle or a custom chopper. Harley David Motorcycles enjoy a disproportionately high popularity among MC riders who in mainstream culture are known to promote the use of cruiser motorcycles.
Here's more on the 1% MC culture. What does the 13 number patch means in the MC world? Read here.
If you are interested in Motorcycle Club culture including one percenters and outlaws, you would love to read about:
- famous motorcycle clubs in Virginia
- famous Motorcycle Clubs in Tennessee (MCs Included)
- famous motorcycle clubs in Texas