Everyone should own a motorcycle at least once in their lifetime (I'd get me another crotch rocket)!

It is by far the most convenient, often cheaper and quicker, raw and a super-fun and cool way of getting around a city. This notion especially applies when you happen to live in a place that has good weather, like the state of Florida. Moreover, you don't always have to buy a new motorcycle – you can always get a used one in good condition, which can serve the same purpose. 

If you are getting one for the first time, get a used one first before you splurge!
A used motorcycle is usually cheaper than a new one, but there are some issues you might face with it, such as a lack of Title. A Title is a document that shows proof of ownership of a vehicle. So, if you bought a used bike without a Title, the motorcycle's registration can pose a problem. Florida law requires presenting the original Title while applying for a new Certificate of Title.
To register a motorcycle without a Title in Florida, you should go in person to a local branch of the FLHSMV (Florida Department of Highway Safety and Motor Vehicles). When you go, you must take the bill of sale for the bike, an application for a Certificate of Title, and proof of identity and residence.
At the office, they will conduct a VIN inspection to ensure that the bike is not stolen property or has a lien on it. A lien means the bike is legally tied to a debt incurred by the previous owner.
Then, within a few weeks, the office will mail the new Title to the address you have provided on the form. 

If you would like to register a motorcycle in Maryland, here's how you can go about it →.
What if you cannot drive your bike to the Florida DMV office?
If you cannot drive your bike to the local DMV, you can also request a police officer from the local police department to come and check your vehicle's VIN. Once this part is complete, you can take the paperwork to the DMV office.
It can be helpful while registering a vintage bike or barn find that is currently not driveable.
Should you get a Bonded Title if your Title is lost or stolen in Florida? 
If your vehicle Title is lost or stolen, you can also get a Bonded Title from the FLHSMV. A Florida Bonded Title or Certificate of Title Surety Bond or Lost Title Bond is a document proving you are the vehicle's legal owner.
You can apply for a Bonded Title if you do not have a Title for your bike and cannot prove ownership.
You might need a Bonded Title if you bought a vehicle and did not receive a Title or an improperly assigned one. You might also need one if you purchased the vehicle, received it, and lost the original Title before transferring it into your name.
A Bonded Title limits your liability and the liability of the state issuing the Title if another party comes forward and claims ownership of the motorcycle. It is usually valid for three years in Florida.
How to get a Bonded Title in the Sunshine State?
You can get a Bonded Title by posting a surety bond after you check for your eligibility to get one with your local DMV office. Once you confirm your eligibility, you should complete form number 82042: Vehicle Identification Number and Odometer Verification provided on the FLHSMV website: https://www.flhsmv.gov/resources/forms/. 
After that, you need the VIN number verification from an authorized agency and also calculate how much money you have to pay, depending on the value of your vehicle. 
Once all this is complete, you can submit the paperwork to your local DMV office and purchase the surety bond to get the Bonded Title.
Getting a duplicate Certificate of Title
While there are steps that you can take to get your bike registered without a Title, you could avoid the extra steps and hassle if it is possible for your seller to apply for a duplicate Title.
 In Florida, ​​the vehicle owner can get a duplicate Title by submitting a completed Form HSMV 82101 and a $6 fee to a county tax collector or license plate agent.
The process takes about five working days from receipt of the application, and the DMV will send the Title by mail. You can also apply for a duplicate Title at the DMV office of a different state if you bought the bike from another state.
However, exact state laws vary. So, the process may slightly differ from state to state.
What if you do not have a bill of sale?
If you bought your motorcycle from a private seller, you should ideally get a bill of sale that indicates that you are now the new owner. 
However, in case you bought the bike using only cash or got it as a gift, you may not have one. 
In such cases, you can apply for a new bill of sale using this form provided on its website by the FLHSMV. The application form has to contain appropriate information and signatures from both the seller and buyer.
You can apply in person at the local DMV office or by mail. And once you receive the bill of sale, you can proceed with registering your bike and getting your motorcycle Title as well. 
Additionally, make sure to have a valid motorcycle license with you when you go for your motorcycle registration.
You can also apply using your bill of sale format, but it should include the date and price of sale, vehicle information, odometer reading, and the buyer and seller's information and signatures.
The Vermont method of registering a motorcycle without a Title in Florida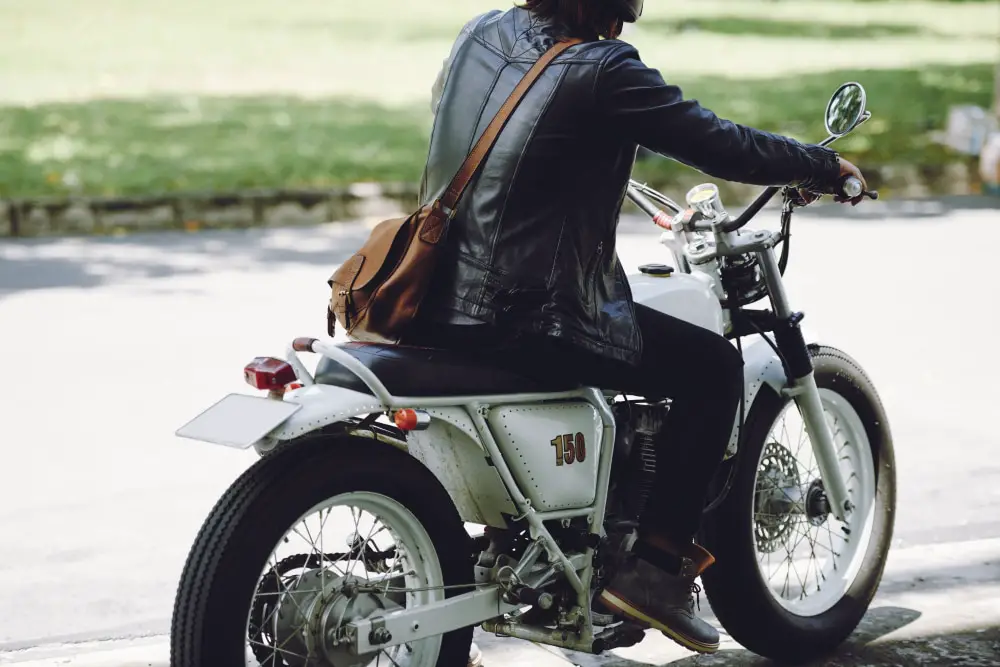 This is a popular and legal method of registering old motorcycles without Titles for new owners in states where the procedure is cumbersome.
While this may not be the case for Florida, it's a method you can always keep in mind should the need ever arise.
No other state in the US currently offers this type of registration process. To avail of this loophole, the vehicle should be at least 15 years old, and the owner should be able to provide a valid bill of sale.
You do not need to be a resident of Vermont to register a bike there.
The procedure is quite simple, and you can do it via mail.
You have to fill up two forms available on the Vermont DMV website: https://dmv.vermont.gov.
The forms are VD-119 Vermont Registration Tax & Title Application and VT-005 Bill of Sale and Odometer Disclosure Statement.
You also need a VIN verification (vehicle identification number) inspection done on your bike. You don't have to do it in Vermont and can get state police, DMV investigators, and other authorized agencies to do it where you are.
Next, pay the required sales tax and registration fees and submit the paperwork. 
If your paperwork is in order, congratulations, you are now the registered owner of a new motorcycle! It usually takes 4 to 6 weeks to complete the registration.
Your registration documents are sent by mail after the said period.
Once complete, you can transfer the registration to your state's DMV and apply for a new Title without an original Title. 
Conclusion 
Buying a used bike in good condition at a low price can be quite the bargain.
I love ❤️ a good bargain!
If you do come across one, of course, you should consider it.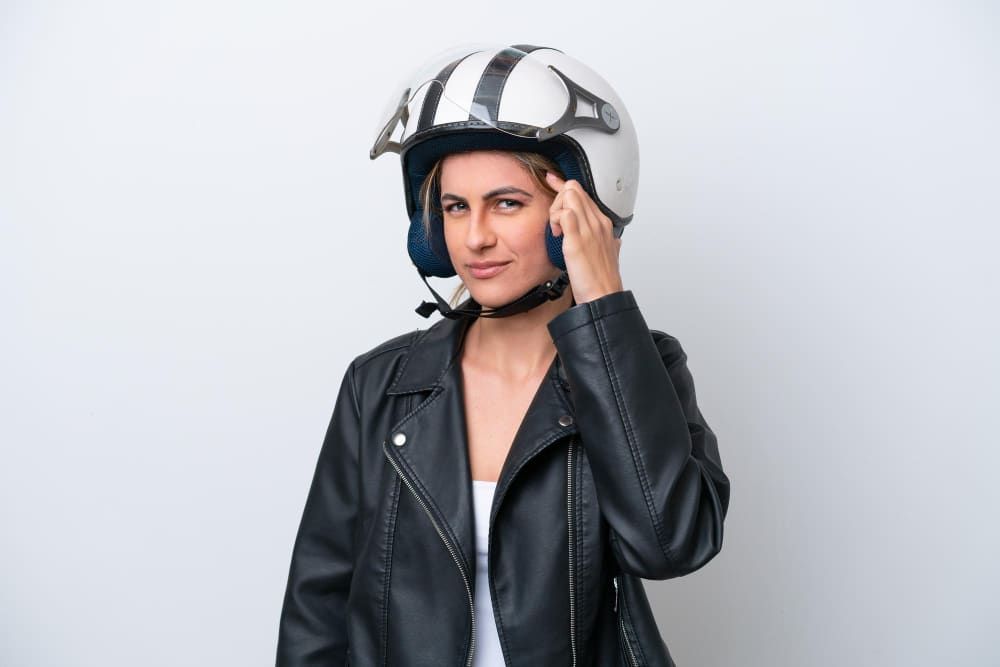 However, it is also important to protect your interests as the buyer. Never buy a used motorcycle whose VIN check and Title documents are not clean! 
You want to be very particular, especially if the seller is not someone you are familiar with or can trust.
Once you have done your due diligence, you can complete the purchase, register the bike and savor the bargain you have been lucky enough to land. 
Good luck with your dream motorcycle! ✌️
If are are asking yourself what you need to register your motorcycle in Florida, then please read this article, which addresses exactly that.
If you are planning on buying a motorcycle which doesn't have a Title, here's how you can get a duplicate one.