A used motorcycle in good condition can be an excellent bargain. I got my third motorcycle that way! But what if the used bike you are eyeing doesn't have a Title? Can you buy a motorcycle without a Title? 
The first approach to buying a bike without a Title is to contact the previous owner. Ask them to apply for a duplicate Title. This is an easy process. If that is not possible, you can also apply for a duplicate certificate of Title at the local DMV office in your state. 
You will need the bill of sale, necessary documents, and money to pay fees for this process. 
Verifying the legal ownership of the bike
So, the first thing to do when you want to buy a used bike is to verify that the bike does belong to a private seller. And it is a clean Title, not a stolen motorcycle–I've covered that in-depth here →.
You can do this through a VIN (Vehicle Identification Number) check. You could even Carfax the motorcycle. But makes sure you also check via other means. You can get this done through an authorized verification center, a local police department, or even at your DMV. A VIN inspection will tell you who the bike currently belongs to and if it's tied to any debts. 
Once you have completed this step and everything is above the board, you can move ahead with the sale by getting a bill of sale. 
Applying for a replacement motorcycle Title at the DMV
Once you have done the VIN check and gotten a bill of sale, ask the seller to apply for a duplicate Title at their local DMV. 
It's a more straightforward process for the original owner to apply for a replacement Title. In some states, such as Missouri, the current owner has to be the one to apply for a duplicate Title. Otherwise, the sale is not legal. 
A certificate of Title is an official document that shows proof of ownership. It is an essential document that most states need for vehicle registration. So, if you buy a bike, you need the Title from the previous owner to get a new Title under your name.
To apply, you need to fill out a duplicate Title application. You can download it from your state's DMV (department of motor vehicles) website. The application will include the vehicle's year, make, VIN number, and license plate. 
You must also submit the bill of sale, proof of identification, and residence. The DMV may also need other documents, depending on the situation. 
Then, you need to pay the requisite Title fees and sales tax. This can be done in person or via a personal check. Title fees vary from state to state. 
One can apply for a duplicate Title in person or via mail. Some states, including Michigan, Wisconsin, and California, also have online services.
When can you expect the duplicate Title?
If everything is in order, the DMV will send the duplicate Title by mail to the address on the form. This usually takes about 30 days. The duration depends from state to state. It could take 21 business days in Indiana, while in Alabama, it can arrive within 7 to 14 days.  
Once you have the duplicate Title, you can start the process of registration of the bike under your name. Registration and getting a new Title is a process that happens together.
What if you (the buyer) are the one applying for the new Title?
Ideally, the seller should be the one to apply for the duplicate Title. As mentioned above, it is easier for the seller and, in some cases, legal only for them. 
But what if the seller cannot apply and their reasons are legitimate? Or what if the bike is a barn find without a Title, and you paid cash for it?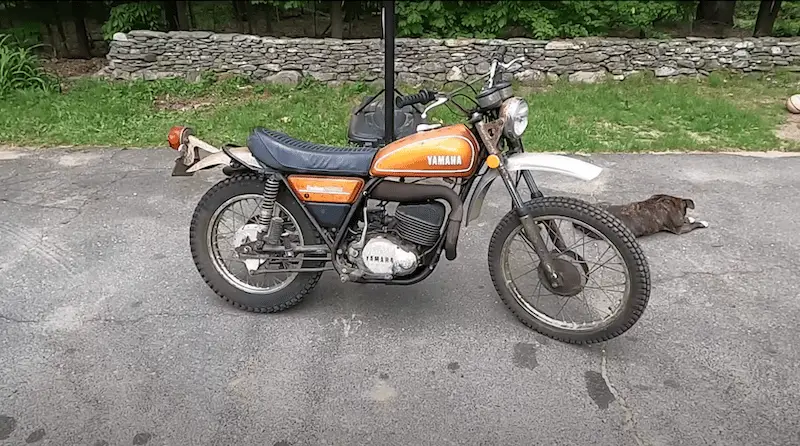 After all, it's not hard to find a vintage bike or older bikes whose Titles have been lost over the years. 

Side note: As funny as it sounds, I have managed to lose the Title for a piece of real estate ($$$$) and had to apply for a duplicate one. So I am pretty sure I could lose that motorcycle Title!
In that case, you can apply for a new Title at the DMV yourself. Most states' DMVs will let you apply for a new Title. It's a reasonably uncomplicated process if you have the correct documents and the bike is not a stolen motorcycle. 
The process is the same as above and can be used when applying for a Title for yourself. The most important document you will need is the bill of sale. A VIN check at the DMV will also be likely necessary. 
Getting a bill of sale
The bill of sale is crucial to getting a Title. But you may not have a bill of sale always. Such as when you buy a barn bike for cash or a used bike was given as a gift to you.  
In such cases, you can also apply for a bill of sale at your local DMV. You can check your DMV website for the right form and whether you need to apply in person or by mail. 
The application form has to contain the necessary information and signatures from both the seller and buyer. This includes the location of the sale and how much you paid for the bike. It should also have other details such as the year and make of the bike, odometer reading, VIN, and more. 
Then, you can pay the required fees. If everything is in order, you will receive the bill of sale by mail soon.
Other methods to get a new Title for a motorcycle without a Title
Here are some alternate ways you can get a new Title for a used bike that doesn't have one.
Get a Bonded Title
Depending on the state you are in, another way is to get a Bonded Title. This is a new Title that has a bond held against it. 
For this, you need to first apply at your local DMV. Then, after that, buy a bond from an independent surety bond provider. With a Bonded Title, you'll be able to obtain a clear Title within 3 to 5 years. 
Get an out-of-state Title.
You can also get an out-of-state Title by registering the motorcycle in a different state!
The legal Vermont loophole is a popular method for this. I have covered this in-depth — have a read here.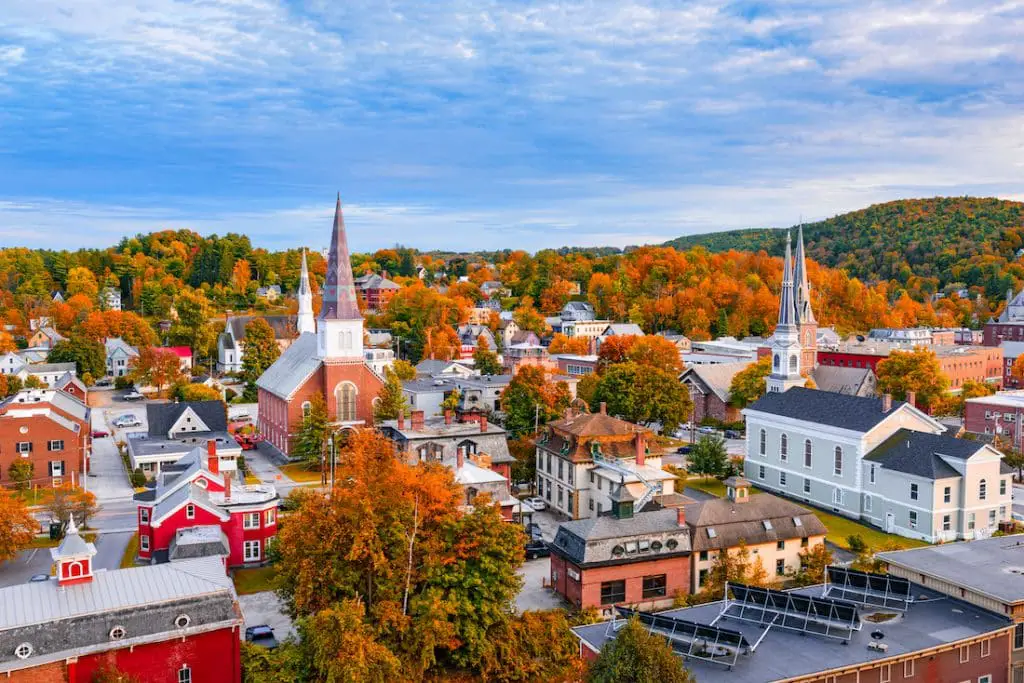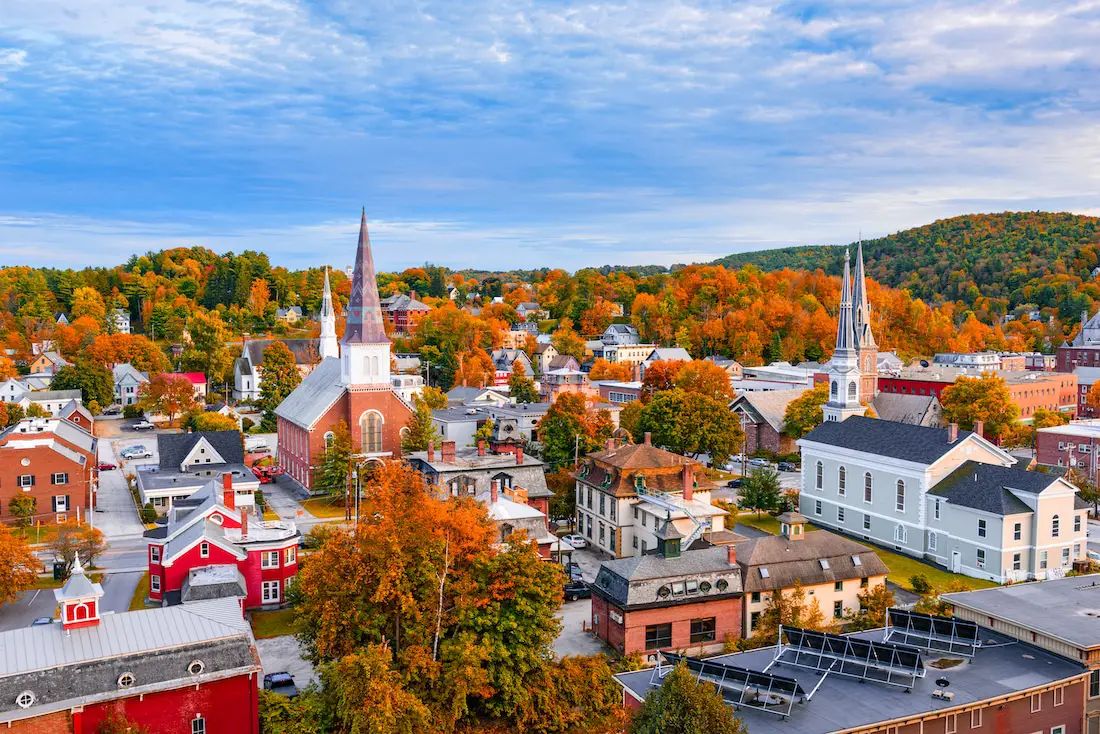 Currently, Vermont allows you to register a bike without a Title. You don't need to be a resident. Your bike also needs to be more than 15 years old with an engine capacity above 300cc.
You can register via mail or in person. You need to fill out a registration form found on the Vermont DMV website. 
You should also have documents such as a bill of sale. It should have the date of sale, seller's name and address, the bike's serial number, year, make model & displacement. It should also include the amount paid and the odometer reading. 
Alternatively, you can instead complete a form available on the Vermont DMV website. It is called the Bill of Sale and Odometer Disclosure Statement (VT-005). 
A VIN check is necessary. You also need to include the NADA valuation printout of your bike dated within the last 7 days. Then, you can mail all these documents to the Vermont DMV with a check for fees.
If everything is in order and with good luck, it will take 4 to 6 weeks to complete the registration. The registration documents will be sent by mail to your address. 
This motorcycle registration can serve as the original Title. Use it to apply for a new Title in your state. 
Note: This will work only if your state's DMV is okay with the Vermont method. So, it is a good idea to check beforehand.
Conclusion
Buying a bike, even a used vehicle, is an investment. But it's crucial that you do your research before going for what looks like a good deal. 
As a general rule of thumb, it's always better to buy a used bike from someone you know. And always get the bike checked by an expert for any underlying issues. That way, you get a good bargain without any unnecessary headaches. 
The used motorcycle market today offers a lot of bargains. We should be bold and use it to our advantage. But keep your eyes open, and don't be taken for a ride.